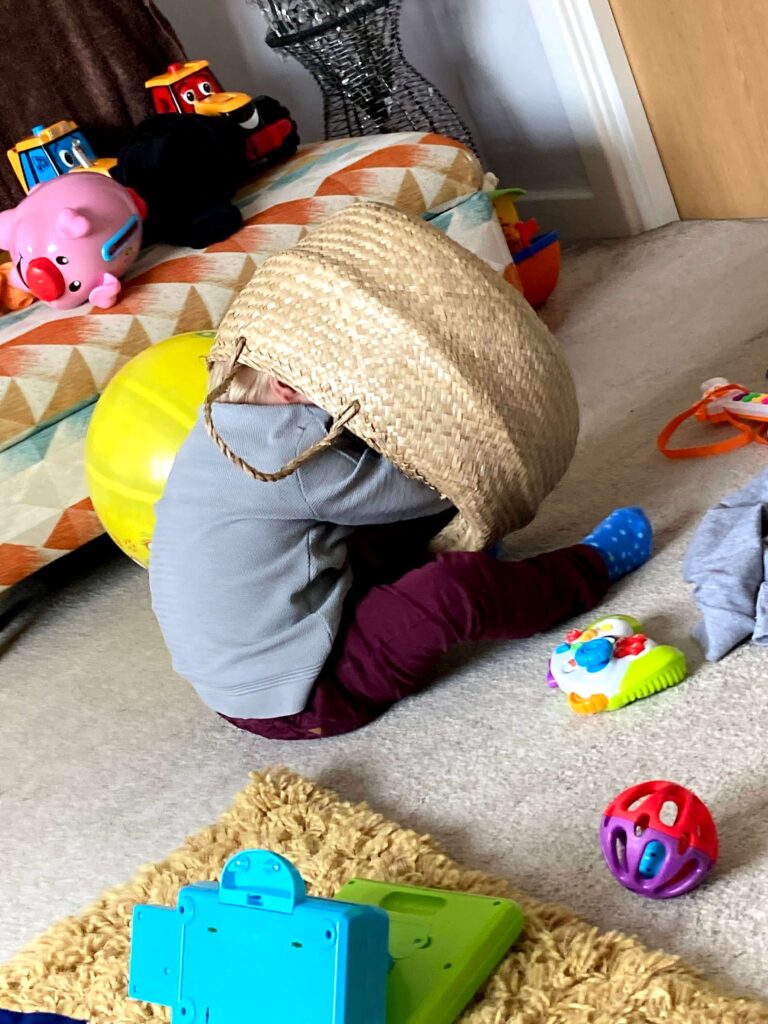 As the UK lockdown goes on and on (although hopefully, it will end in a few months) Noah has had enough and has now decided he wants to live inside a basket.
I don't blame the kid, life stuck in this little house has got very dull. If putting a basket on his head is his form of entertainment, then I'm all for it.
I'm tempted to have a go myself. At least it's something to do.