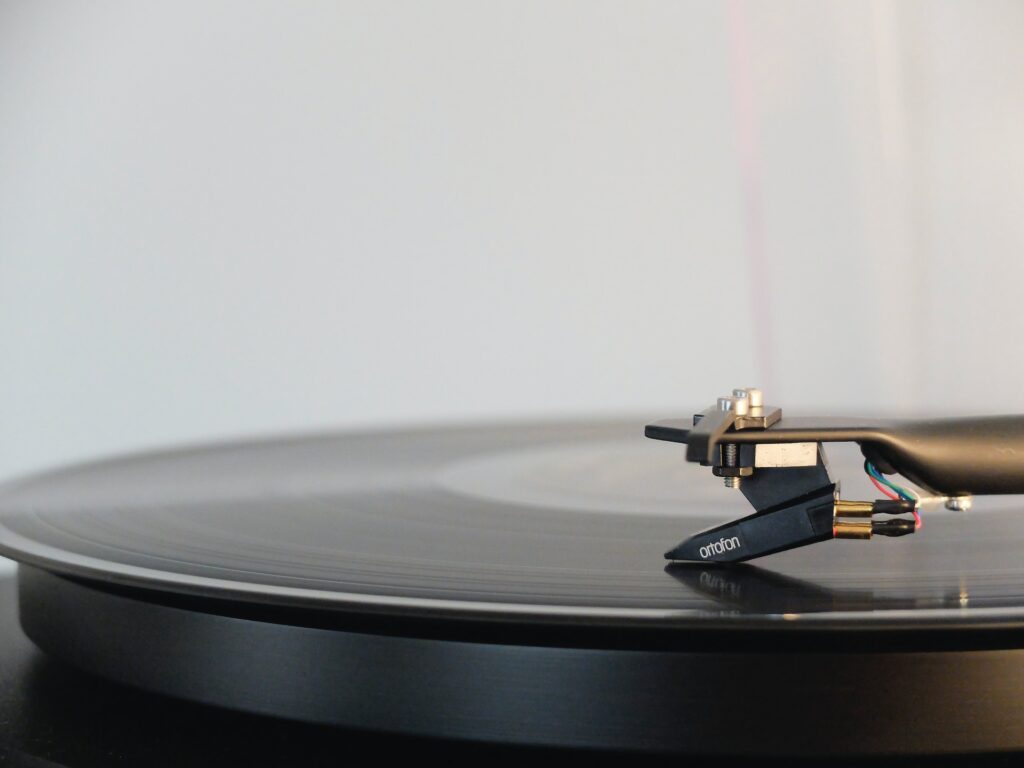 Welcome to the triumphant return of Songs of the Week! I realised that it lasted two weeks before it looked like I packed it in, but I had a good reason to put it on hiatus as my daughter ended up in hospital for just under two weeks. I've been meaning to write about it here, but I can't bring myself to put what happened into anything coherent right now.
Having to take a break from my blog doesn't mean that I stopped listening to music. Music is what I turn to when times are tough, and while I didn't listen to anywhere near as much music as I normally would, I would still stick headphones in my ears when I got chance, mostly when I was walking back to my accommodation from the hospital.
So, the tracks in this week's playlist don't just come from the last week. Instead, I've thrown in some of my most listened to, as well as some great new discoveries, to create a bumper playlist of 60 songs.
Highlights include the latest release from Olivia Rodrigo in ages, 'Vampire', although she's since released 'bad idea right?'. One of my rules with these playlists is that I only include one track per artist a week, so 'Vampire' makes it in ahead of her new song as I think it's a better song.
I'm really loving Taking Back Sunday's new song 'The One'. It's quite different to their older stuff, but, like me, the band has matured and so has their sound. It's great to see bands that were a big part of my youth still going strong, so I'm looking forward to seeing what else Taking Back Sunday has in store.
Three bands to feature this week that seemingly came out of nowhere (although I'm wrong, of course, as this blog post points out about Picture Parlour and laments people using the term 'industry plants', a term that has been levelled at two of the bands I'm about to mention here) are FIZZ, with the infectious as fuck 'High in Brighton', the apparent 'next Wet Leg' The Last Dinner Party, with 'Sinner', and the aforementioned Picture Parlour with 'Norwegian Wood'. The last one is my favourite, with raw, scratchy vocals that transport you straight into a rocky dive bar and it reminds me a bit of Courtney Love's Hole. I'm really looking forward to seeing what all three bands do next.
Speaking of rocky as fuck songs, be sure to check out 'HAMMS IN A GLASS' by Winona Fighter. Other highlights include 'Spiral City' by CARR, new track 'Drag Me Down' by Loveless (which I've recently really got into, listening to both of their albums recently), 'Every Night' by Flor (another band whose albums I've been devouring, but this track is an absolute banger!), and 'Lights Out' by the brilliantly named Teen Jesus and The Jean Teasers.
That's it for this week. Check out the full playlist below and, as always, you can check this month's ongoing playlist by clicking here. I'm pretty sure the schedule will be back to normal next time, so have a great music-filled week until then!
Want me to check out your music for possible inclusion in one of my weekly playlists? Please email me at tmulrooney AT gmail DOT com. Please include a Spotify link to your track.
Lost Cause – Jules Paymer
Vampire – Olivia Rodrigo
Sour – Echosmith
High In Brighton – FIZZ
The Cheaters guide To The Galaxy – Warwick Smith
The One – Taking Back Sunday
Give Me My Halo – YONAKA
Summer of Luv (feat. Unknown Mortal Orchestra) – Portugal. The Man, Unknown Mortal Orchestra
St. Girlfriend – Games We Play
Dummy – The Regrettes
Bad Actors – The Menzingers
The Time Of Year Always – Crawlers
Firestarter – SUMR, Siamese
Like an Animal – Piqued Jacks
Rattlesnake Heartbreak – Miniature Tigers
DESIRE – NOISY
Push It Down – L Devine
On My Way – Dazy
Unwritten – Settle Your Scores
Indecent – Maggie Miles
Fuck Around Phase – Housewife
Lights Out – Teen Jesus and the Jean Teasers
The Implication – Parrotfish
$wing – FEVER 333
BOOM – Cassyette
Tomorrow Is Closed – Nothing But Thieves
delirious – swim school
Heaven Without You – KID BRUNSWICK
Honda Civic – Lauran Hibberd
I Gotta Feeling – STONE
Electric Touch (feat. Fall Out Boy) (Taylor's Version) – Taylor Swift, Fall Out Boy
Think of Us Kissing – Hamish Hawk
Stand Anthem – Beverly Glenn-Copeland
Can You Get To That – Funkadelic
Bloomsday – Samantha Crain
Just Like Heaven – Hannah Peel
Setting Sun – Howling Bells
Clemency – Emma Pollock
Norwegian Wood – Picture Parlour
In My Head – NewDad
Weekend – Body Type
What's The Point In Life – Coach Party
HAMMS IN A GLASS – Winona Fighter
Consciousness – JonoJono
Rather B Dead – Middle Part
Who's Laughing Now – DURRY
Spiral City – CARR
Get Up Kid – Thirty Seconds To Mars
Do You Wanna Talk – Wild Horse
I Know I Know – Vistas
Remember All The Girls – The Sherlocks
Woman Of The Year – The View
Strawberry Woman – Jason Isbell and the 400 Unit
Every Night – flor
Sinner – The Last Dinner Party
Classics – Moon Taxi
How Does It Feel – Tom Grennan
Might Love Myself – Beartooth
Modern Day – BLOXX
Drag Me Down – Loveless