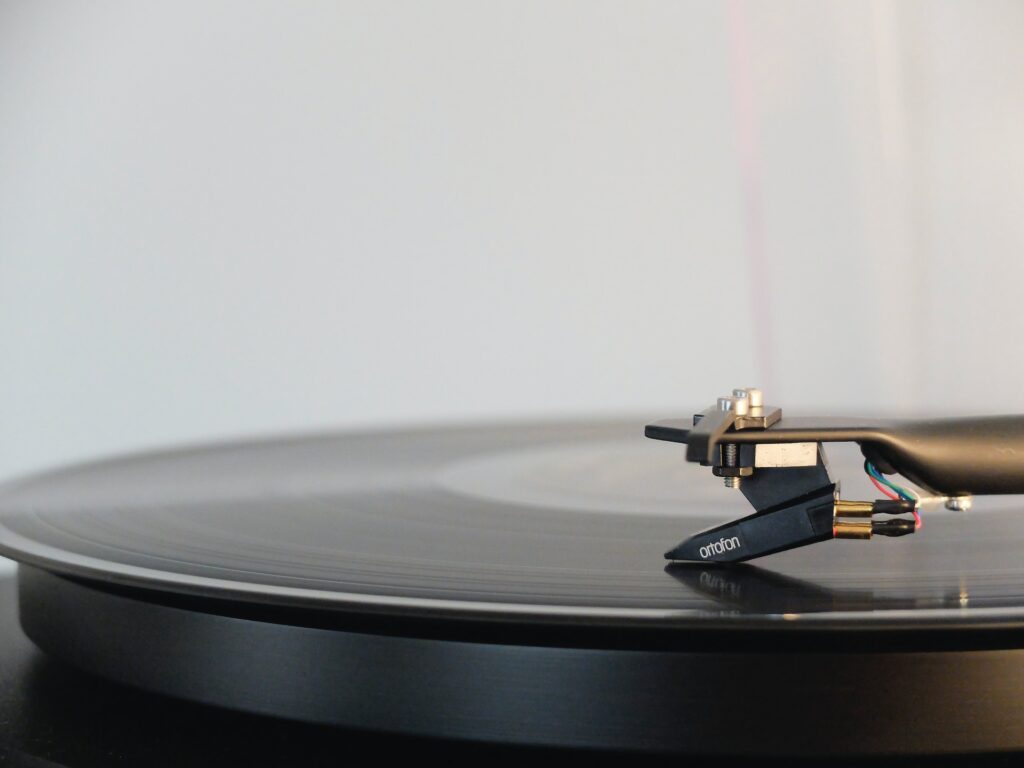 This week I've mostly been on the hunt for artists that I've never listened to. This is one of the reasons I love the stat tracking music website last.fm (check out my profile here) as I can instantly look-up the artist and see if I've ever listened to them before. While I can't guarantee I've never heard them while out in public or at a party, I can assume that most of the artists I've listened to are included in my last.fm profile.
I've been tracking what I've been listening to on there since 2005, and I've it says I've listened to over 16,600 artists so far. But that's barely scratched the surface of how much music there is in the world (just look at the profile for BBC Radio 6, who is currently clocking in at over 88,000 artists). Obviously, I'll always have my favourite musical artists that I'll stick on when I don't feel like hearing anything new, but I also don't want to spend my life stuck in the same musical rut. I like to branch out and try things from all sorts of genres, so that's why you may see a random mix of genres in every weekly playlist.
Yeah, you could say I'm a little obsessive in hunting down new music, but I'm not one to sit still when it comes to music. One day I hope to publish a post about all the ways I find new music, as there's far more ways to discover music then you may think. With that in mind, this week I've mostly been doing one of the things I do to find new music, and that's through listening to Spotify's Fresh Finds playlists.
Fresh Finds is a Spotify brand that seeks to highlight new music from independent artists. Spotify's thousands of editors and music experts scour blogs, social media, and go through submissions they receive, and some of them will end up on a Fresh Finds playlist. There's a main Fresh Finds playlist that is a mix of genres, and then there's sub-playlists like Fresh Finds Pop, Fresh Finds Indie, Fresh Finds Rock etc. The main playlist is completely refreshed every Wednesday, whereas the sub-playlists get new songs added every Wednesday, but the older ones may stick around for a month or two.
Fresh Finds is a great way to find new talent that may only have a few hundred listeners through Spotify, if that, and I've found some absolute gems through this initiative in the past. I've included quite a few on this week's playlist, and expect more to appear on playlists in future weeks.
In addition to Fresh Finds and my regular Spotify listening, I've also been trying out some random artists on the likes of Bandcamp and Soundcloud. There's a great profile on Soundcloud that I follow from a blog called Fresh On The Net. This is run by Tom Robinson, who has a show on BBC Radio 6. Each week, artists can submit their songs to The Listening Post. These are then listened to by Tom and the team, as well as anyone else who visits the blog, and voted on to create a top ten each week. The songs may end up on BBC Radio 6 too, but there's no guarantee.
One of the new albums I checked out this week was Jessie Ware's latest release, That! Feels Good!. I've only included the title track on the playlist, but the whole album is well worth listening to. It's a catchy, pop album filled with wall-to-wall bangers.
Finally, speaking of BBC Radio 6, on Friday I was listening to the 10 June 2023 episode of The Craig Charles Funk and Soul Show on BBC Sounds. A bit of funky music is the perfect way to get that Friday feeling. So, there are a few songs from the show included on the playlist too.
Anyway, enjoy the playlist. I'll be back with more picks next Sunday! Don't forget, you can check out my June 2023 playlist to hear everything (at least everything that's available on Spotify) that I've been loving this month.
NOTE ON LAST.FM: I mainly track my music (known as 'scrobbling') through last.fm's connection to Spotify. But when I'm listening to other stuff through my laptop, such as the radio or websites like Bandcamp, I use a Chrome extension called Web Scrobbler. It doesn't work with every website that plays music, but there are a good few hundred supported. If I hear a song in other places, I'll sometimes use Shazam on my phone to find out what it is, which then gets automatically added to a Spotify playlist. I may then manually add it to last.fm with Open Scrobbler. But I'm not obsessive about doing that, as adding each song manually would suck up a lot of time.
Off The 45 – Jo Hill
His Sofa – Nieve Ella
STFU – TTRRUUCES
Real Life – Lanterns on the Lake
Dream Girl – Baby Queen
Devotion – The Pink Spiders
Save Rock And Roll – Fall Out Boy, Elton John
Run, Run, Run – McKinley Dixon
Out In The Streets – The Bug Club
Money Talks – Hallan
Undo the Blue – Iraina Mancini
If You Don't Want My Love – Jalen Ngonda
Haunted – Spanish Love Songs
Sorry – Konyikeh
Cherry – MINOE
Darlin' – Flour
Analogue – Folk Bitch Trio
Cheddar – petie
Mommy Issues – Jules Paymer
Lovely Dream – Ghost King
Caroline – Banfi
I've Loved You For So Long – The Aces
Crying On The Subway – Annie Tracy
Daydream in Tokyo – Lucy Gaffney
23 – Wallice
Afterthought – La Rhonza
That! Feels Good! – Jessie Ware
Walls – The Satellite Station
Cool Down My Hearts – Ella Thompson
There Is A God – The Staple Singers