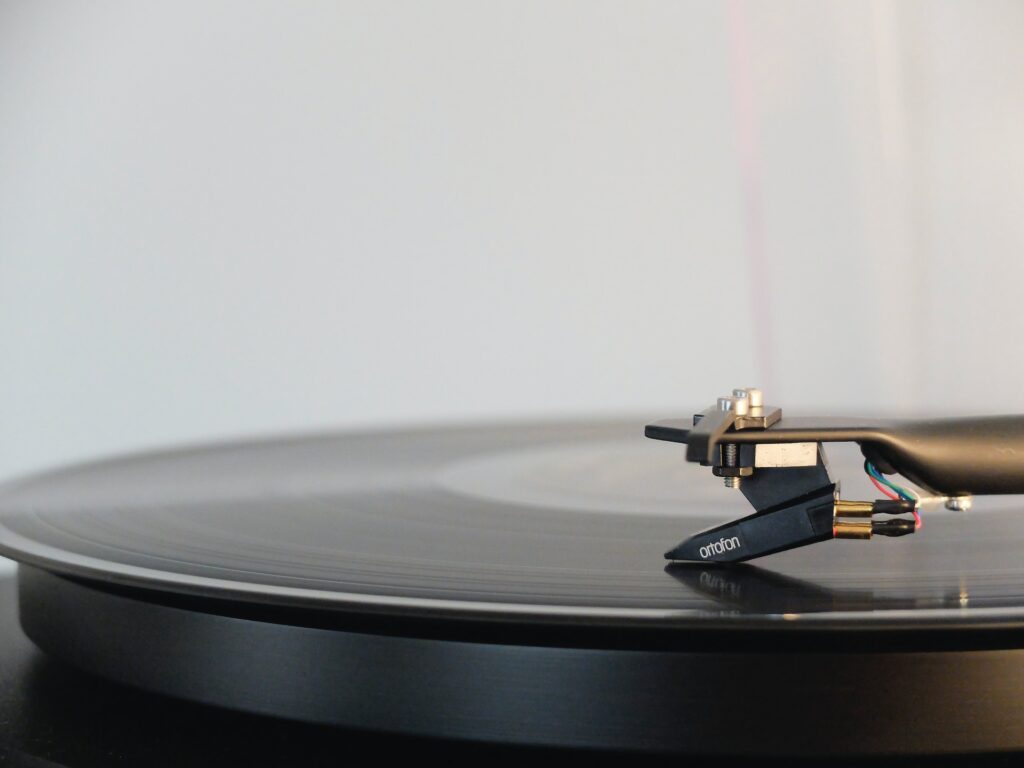 One of my favourite things to do is to listen to music. I have it on all the time; whether I'm at work, washing the dishes, or taking a walk. I'm in a fortunate position that I have a job that allows me to listen to music all day. I think I'd be lost without this benefit, as sticking on some good tunes really helps me focus and get the best out of my day. I'm even listening to music as I write this, with Inhaler – Just to Keep You Satisfied currently blaring out of my speakers.
I also love writing, but it's obvious from the last post being months ago that I've not been doing much of that lately. So, in an effort to both start writing more and share my passion for music, I'm going to start a new series in which I present my songs of the week.
I can't promise it will be long. Sometimes it may just be a short track list and a few comments, while other times I may delve more into why I love the songs I chose. I'm going to try and pick at least 10 tracks that I loved that week. Sometimes there may be loads, sometimes there may only be a few (I've managed 25 this week). It really depends on how much music I've listened to that week. Although, at the rate I go through tracks, it will take some extenuating circumstances for me to not have enough choices that week.
The songs I pick won't necessarily have been released that week, or even recently, although I'll try and pick at least a few new tracks. With music streaming services apparently having over 100,000 tracks added every day (and it's probably more now that AI generated music is flooding these services), it's impossible to keep up. Even my Release Radar, a playlist that Spotify generates every Friday that includes new tracks from artists I follow and may be interested in, bangs out 200 tracks a week, and I can never get through it. But this is clearly a first world problem. As Jake Shears says in one of my picks this week, 'there can never be too much music for me'.
No, the songs I pick will be a mixture of new and stuff that I've simply been really enjoying that week.
I'll add these songs to a new Spotify playlist each week, which I'll embed in every post. So, you can easily check out how great or terrible you think my taste is.
Anyway, enough blabbing, what have I picked this week?
I'm not going to talk about everything, as we'll be here all day, but I'm going to pick out some highlights.
First up is 'Not Strong Enough' by the supergroup boygenius (made up Julien Baker, Phoebe Bridgers, and Lucy Dacus). The whole album (ironically called 'the record') is a shoe-in to be on my list of best albums released in 2023, but 'Not Strong Enough' is my favourite track on the album, as it's simply sublime. The best thing about it is that all three singers have sections they sing on the song, and each sound unique but still manage to meld together perfectly to create one of the best tracks of 2023.
Speaking of new albums, May 26 wasn't just a great day because it happens to be my birthday, but also because Arlo Parks released her new album 'My Soft Machine'. The whole album is fantastic, but 'Devotion' is my pick from it. I recently started listening to Arlo Parks, thanks to Spotify's all-knowing algorithm, and her new album shows me I made an excellent choice to hit 'play'.
Blur released their first new single since 2015, unleashing The Narcissist, which is the first single off a forthcoming album that the band recorded in secret. I must admit that, beyond the hits that we all know, I'm not overly familiar with Blur's discography, so I'm finding it hard to compare to older stuff. But it's a good tune, and I'm looking forward to seeing what they do on the new album.
Bring me the Horizon released an absolute banger a few weeks back. 'LosT' is inspired by the emo genre, with the band saying that My Chemical Romance influenced the song. It was accompanied by an absolutely mad, but brilliant, music video. Naysayers will bemoan the fact that it sounds nothing like BMTH's early sound, but bands evolve and BMTH have been experimenting with new sounds for ages now. I'm of the opinion that they've never been better than they are now, and I'm really excited for what the next album will be, especially if it includes more bangers like 'LosT'.
If you'd told my younger self that I'd be loving the likes of Harry Styles and Jonas Brothers songs, I probably would have laughed. But these two tunes – Music For a Sushi Restaurant and Waffle House – are ear worms, and Harry Styles is putting out some fantastic music. I'm far past the point of caring about genre or how music snobs perceive a certain artist. All that matters is that I enjoy listening to it.
Probably the biggest outlier on this list is The Salmon Dance by The Chemical Brothers. I added this because it's a) weird as hell and b) a banger. I first heard it a few weeks back on BBC Radio 6 (man, if you ever want to know how out of touch you are with music beyond the charts, listen to an hour of that station) when it was chosen as one of the Teatime Anthem's. For some reason, I instantly fell in love with it and proceeded to play it to death over the following few days.
Finally, I'm still listening to Enter Shikari's latest album, A Kiss for the Whole World x, quite a lot, and the title track remains one of my faves. The album got to UK number 1, a first for the band, and I'm implore you to check it out if you haven't already. I do still prefer their previous effort, but I listened to that non-stop, so it's going to be hard to top it.
Here's the full list of my picks this week, followed by a Spotify embed so you can easily check it out.
Not Strong Enough – boygenius
So Sorry – Lola Young
Labour – Paris Paloma
Devotion – Arlo Parks
The Narcissist – Blur
Nothing Matters – The Last Dinner Party
LosT – Bring Me The Horizon
Music For a Sushi Restaurant- Harry Styles
BLOW OUT MY CANDLE – Betty Who
The Salmon Dance – The Chemical Brothers
I'm sorry – lovelytheband, blackbear
Too Much Music – Jake Shears
How Does It Feel – Tom Grennan
Waffle House – Jonas Brothers
Tattoo – Loreen
A Kiss for the Whole World x – Enter Shikari
Mountain – Sam Ryder
Bitter – Chunk! No, Captain Chunk!
After Hours – Aly & AJ
People pleaser – Cat Burns
Mountains at Midnight – Royal Blood
Overcome – Nothing But Thieves
Under You – Foo Fighters
Double Life – Cold War Kids
Kicking Up A Fuss – BC Camplight
If you want to see what I'm listening to throughout the month, I maintain monthly playlists that I add my favourite tracks to as I listen. Here's the playlist for June 2023.