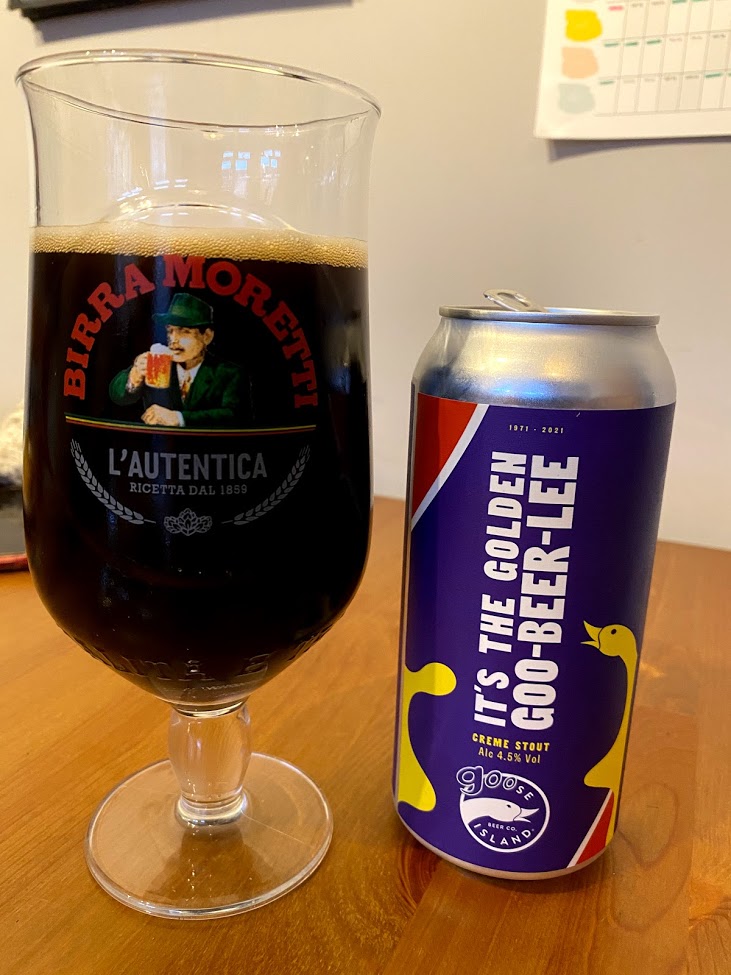 Just when you thought the craft beer world couldn't get any weirder, Goose Island Beer Company make a Cadbury's Creme Egg beer. The Golden Goo-Beer-Lee Creme Stout has been brewed in collaboration with Cadbury's in celebration of 50 years of the wonderful Creme Egg. What a time to be alive.
Before I give you my thoughts on what it tastes like, I need to point out that you won't be able to drink this unless Goose Island changes its mind and decides to make more.
It was an extremely limited supply, limited to one pack of two per person. The first batch, available last week, sold out within a couple of minutes. The second and final batch, released yesterday at 11am, only had 500 available and, again, sold out within a couple of minutes. Goose Island says that's the end of it and they won't be making anymore, which is a shame and has led to a lot of pissed-off responses on social media from people who didn't manage to buy a pack.
But I was one of the lucky ones. I made sure I had the website open before 11am and created an account. I also had my payment details saved so I could instantly check-out, which is likely why I managed to grab one before they sold out at 11:02am.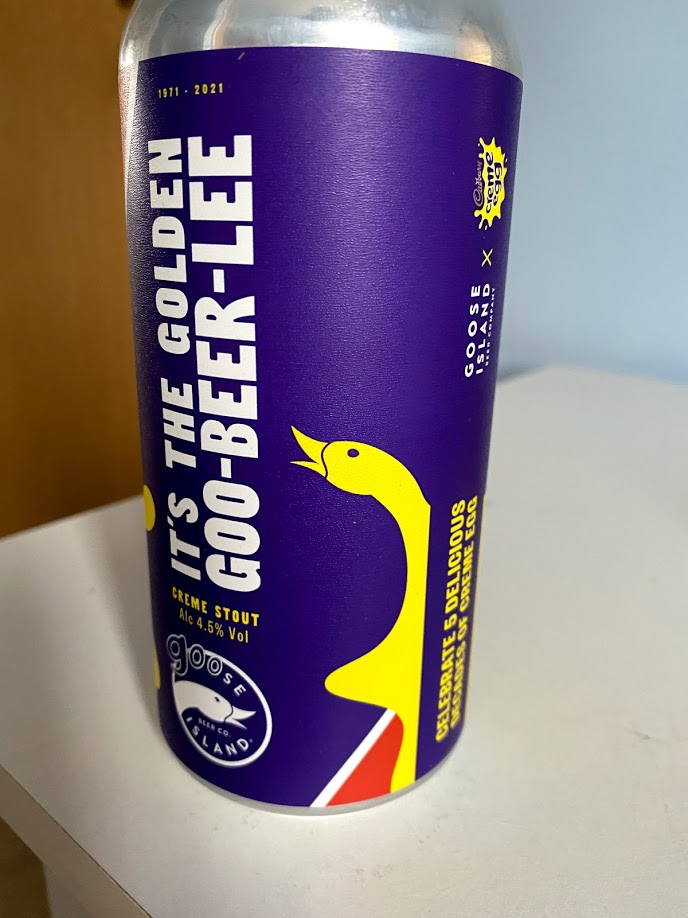 The two beers arrived this morning, but obviously I put off trying one until I'd finished work for the day. The can design features the famous Cadbury purple, as well as the yellow and red that make up the Creme Egg colours. This being Goose Island, you also get a giant goose that's done in the style of the yellow egg-splat we see on every egg.
Golden Goo-Beer-Lee Creme Stout is made of a blend of malted barley, oats, wheat, milk sugar (lactose), cacao nibs and vanilla beans. It's supposed to have a rich and creamy texture, just like Cadbury's famous gooey chocolate egg.
After I opened it, I gave it a quick sniff and was met with a sweet chocolatey wave. But you're not here to read about the smell, so what did it taste like?
The taste was heavy on chocolate, which was more bitter than I expected. You're also left with a creamy after-texture. If you're expecting it to taste exactly like a Creme Egg then you'll be disappointed, although Goose Island did point out that this beer didn't contain actual Creme Eggs. It could also have done with being a higher percentage, as 4.5% for a stout leaves it tasting quite thin.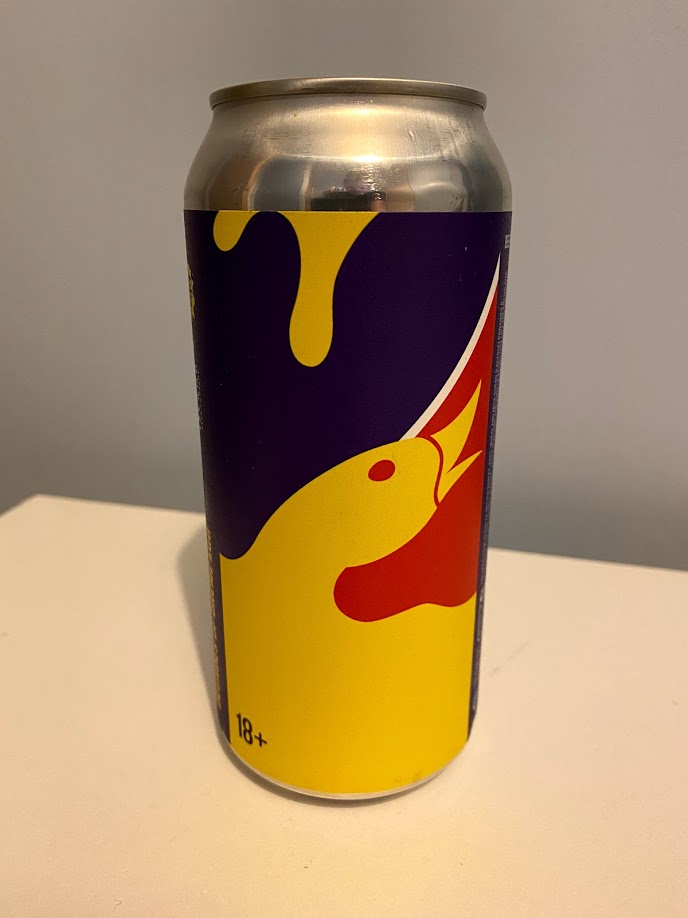 I drank the beer straight from the fridge. A few people who had already tried it and logged it on Untappd suggested that leaving it to warm up helps unlock the flavour. I did this and can confirm that it did have a much creamier texture once it had warmed up to room temperature, which I enjoyed a lot more than when it was cold.
Goose Island suggests biting the top off a Creme Egg, licking out the goo and using the chocolate shell to drink the beer out of. I didn't end up trying this, but I have another can, so I'll have a go next time and then update this post.
All in all, it's not a bad chocolate stout. Am I disappointed that it didn't taste exactly like a Creme Egg? Not really, because that would have led to drinking something that was overly sweet and sickly. Instead, you get an average stout that goes down easy, with a nice creamy texture that lingers on the tongue.
Related reading: My current obsession is craft beer.