I'm a big whiskey fan, but there's two issues with this. One, trying lots of new whiskies is expensive, especially if you're expecting quality (not that you can't get decent whiskey for a low price, as there's an Aldi one I particularly like *look it up in whiskey book*).
Two, there's a time and a place for whiskey and it's something I enjoy every now and again. I can't, for example, drink a whiskey with my dinner. So, in lieu of loving whiskey I've been rediscovering my love for craft beer.
This is my current craft beer situation: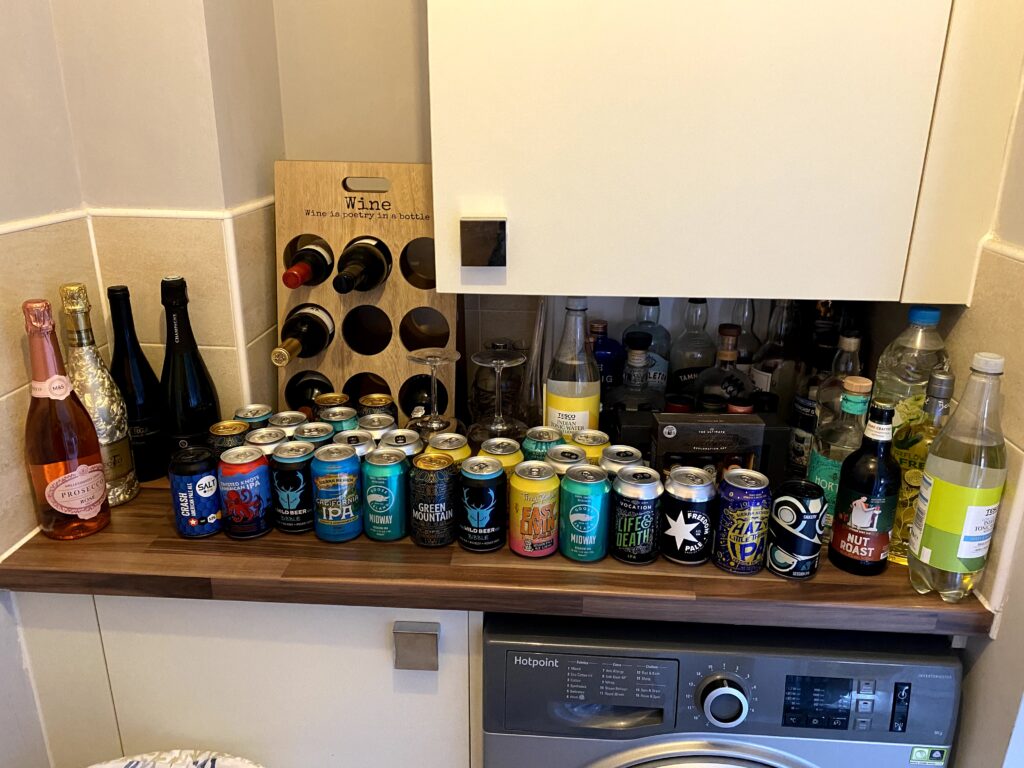 It was sparked by my wife signing me up for a free box of 8 craft beers from Beer52.com (we just paid for delivery). The box that was delivered had beers from Melbourne, Australia and it was exciting to try beers I would normally never come across.
By the way, the photo above isn't including my next box from Beer52.com that's due in a few days. I have so many right now as I've just received a crate of 24 I ordered from BeerHawk.com, who were running a deal of 24 cans for £24.
After posting a few photos to my Instagram story, a friend messaged me to ask me if I was on Untappd. I wasn't, but I looked it up and immediately signed up.
Untappd is an app and website that allows you to track all the different beers you're drinking and where you've drank them. Think of it as a social network for beer. Every time you look up a beer you can find information about what brewery made it (and the other beers they make), its average rating based on ratings from Untappd users, it's taste profile and more. You also get badges based on what type of beer you're drinking, where you drank it, where it's from etc. There are thousands of these badges available.
It's safe to say I'm addicted to Untappd. You can add me here if you're on there yourself.
Anyway, as of this blog post I've consumed 14 unique beers according to Untappd (although it's missing three or four that I drank from before I downloaded the app). I took a photo of each for when I tracked it, which helps me quickly see what beer I've had so far. Plus, I love craft beer can designs and there's some very funky designs out there!
Yes, I'm probably in danger of becoming a beer 'ticker' (as described in this article) in that I've recently not had the same beer more than once.
Below is a round-up of all the beers I've had so far, as well as some short comments on each. I want to highlight the breweries that make them too, so I'll offer some information on those too
Juicy IPA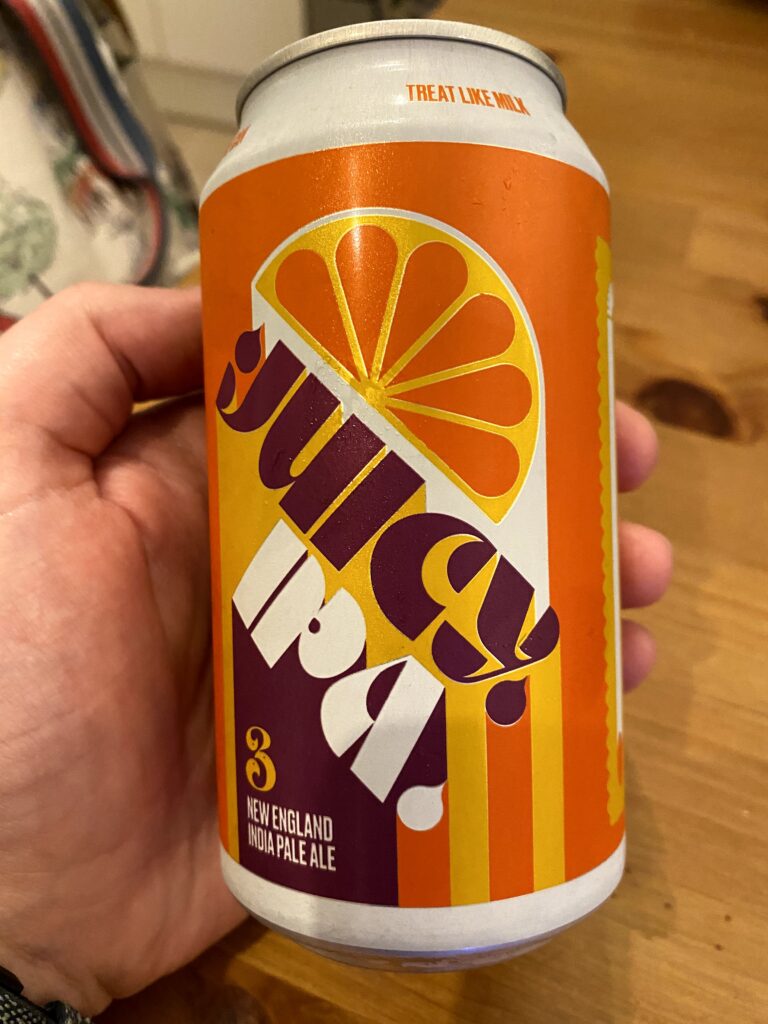 Juicy IPA is produced by 3 Ravens Brewery, a micro-brewery in Thornbury, Victoria, Australia. As it's name suggests, it's a juicy and fruity little number that's light and refreshing. Ideal for a summer barbecue, but it won't knock your socks off.
Metamorphosis IPA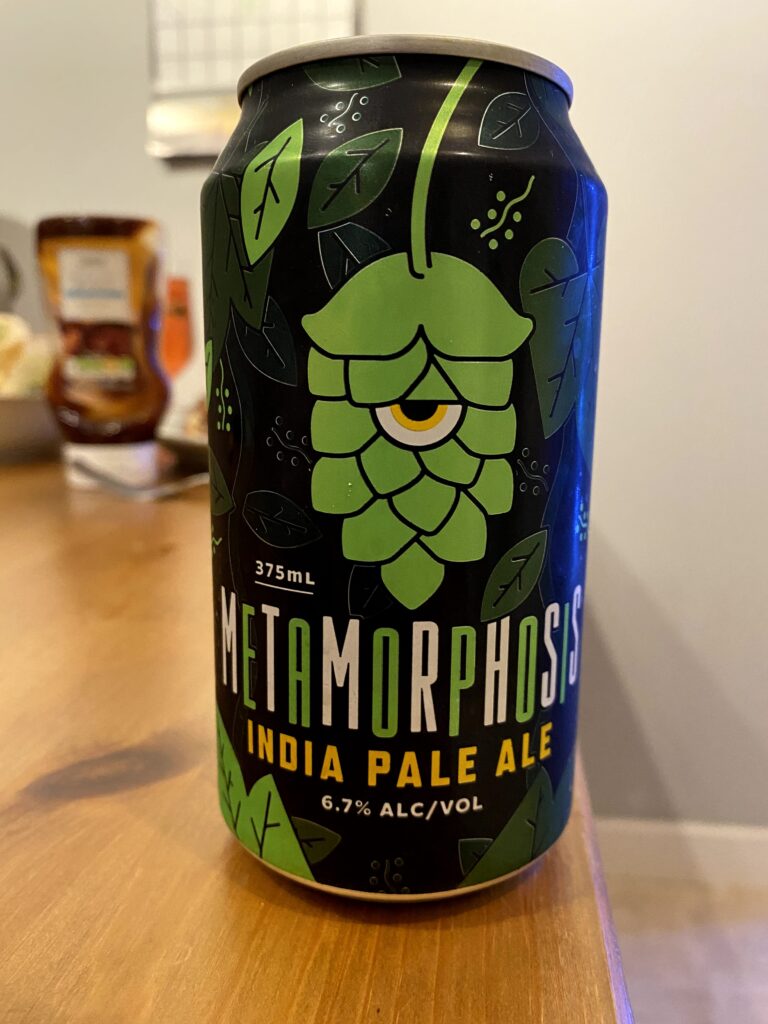 Another Australian beer, Metamorphosis IPS is made by KAIJU! Beer based in Dandenong South, Victoria. It's a hoppy beer with a floral, piney taste. Quite nice.
KAIJU KRUSH! Tropical Pale Ale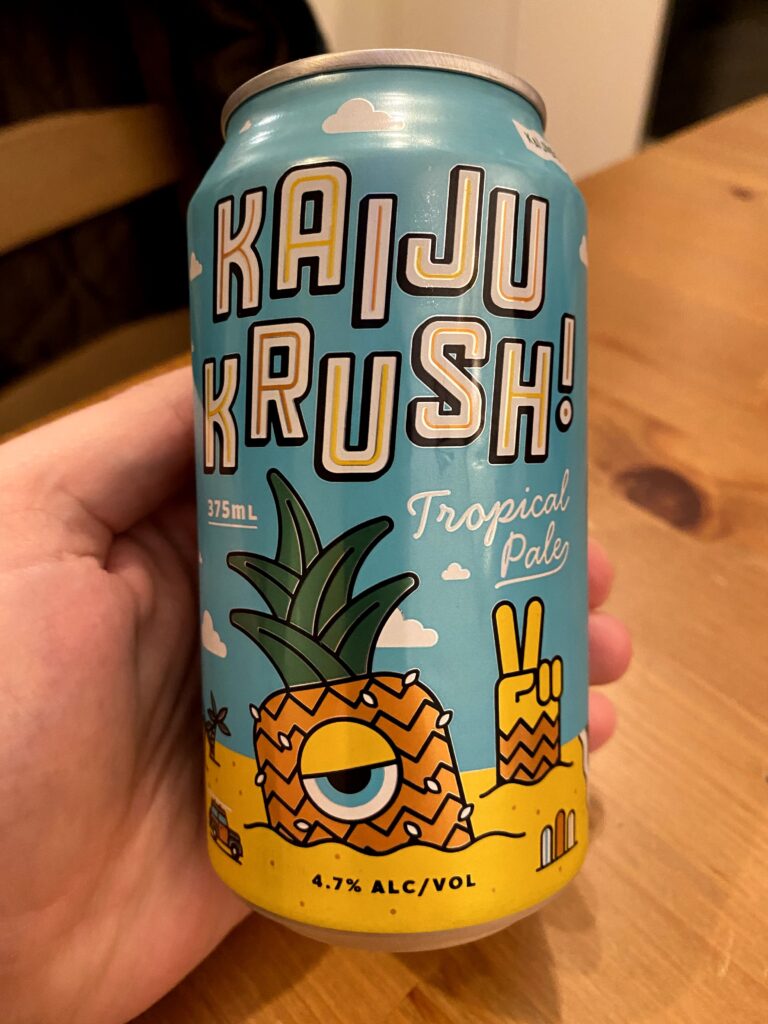 Also from KAIJU! Beer, KAIJU KRUSH! has a tropical flavour and is light and sweet. I love the can design and it's probably my favourite beer from my Beer52 haul.
New Pals Session IPA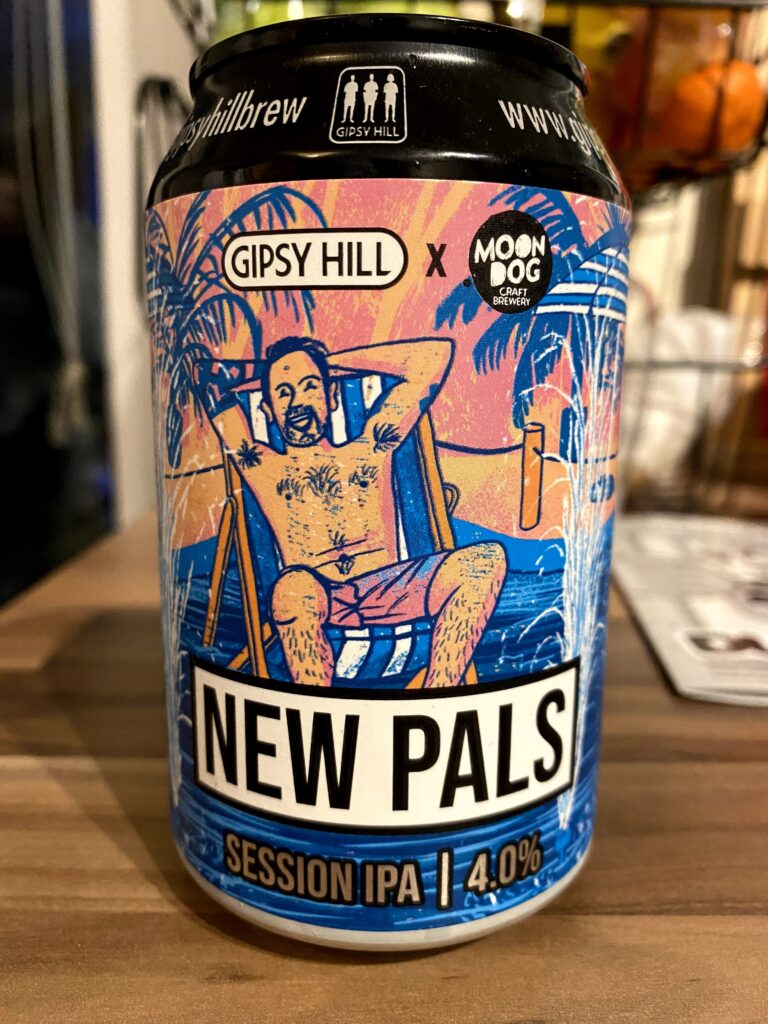 New Pals is a session IPA brewed by The Gipsy Hill Brewing Co. here in England in collaboration with Moon Dog Craft Brewery in Victoria, Australia. It had a clean, autumnal and slightly fruity taste that I very much enjoyed.
The Damned Pilsner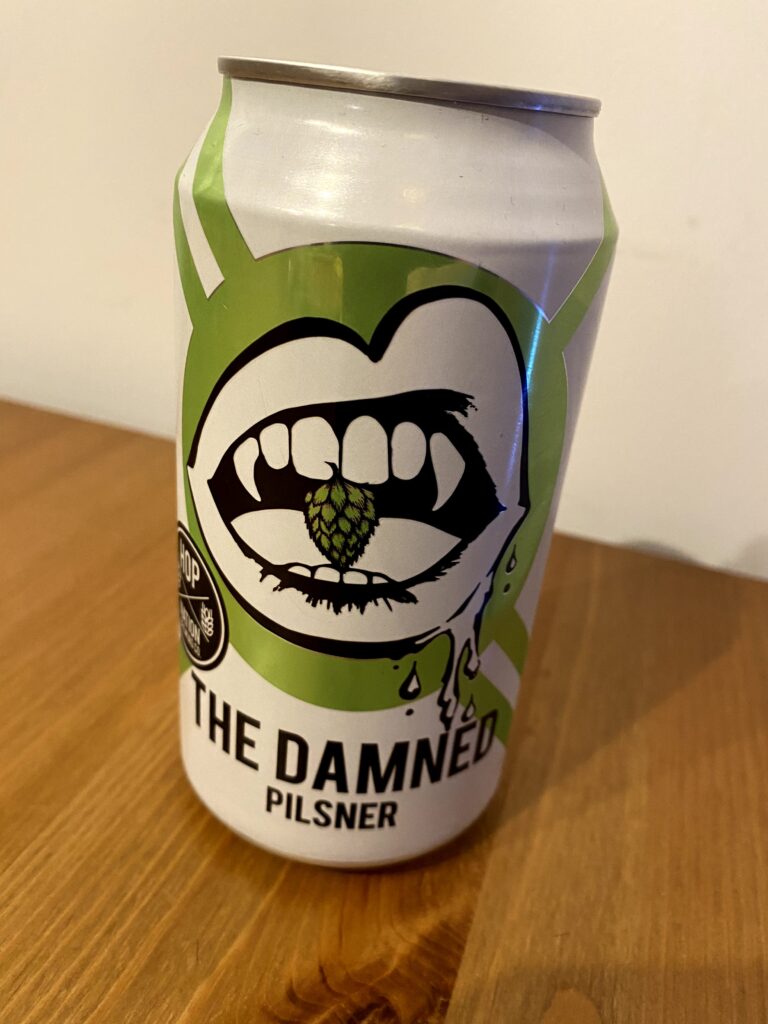 The Damned is a pilsner brewed by Hop Nation Brewing Co., another micro brewery in Victoria, Australia. Described as 'crisp and refreshing' it's also hoppy and light. Another great can design too.
Five Points Jupa Pale Ale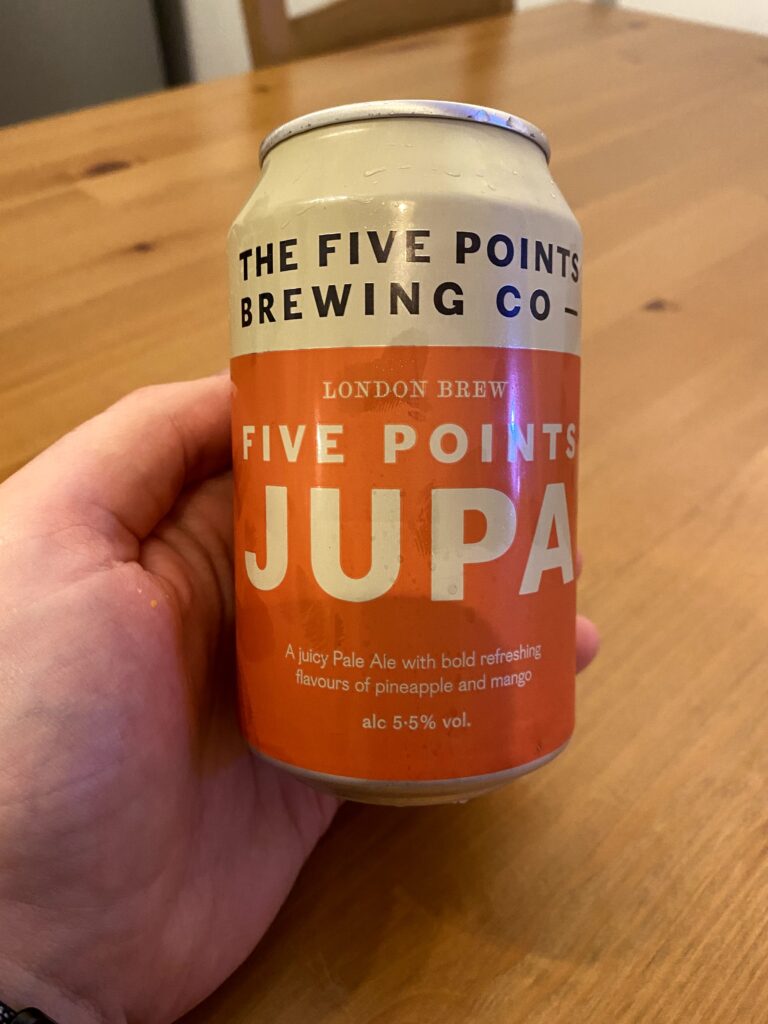 Five Points Jupa is brewed by The Five Points Brewing Company in England and I purchased it at Tesco. It's a light and juicy pale ale with a melony after taste.
Jute Session IPA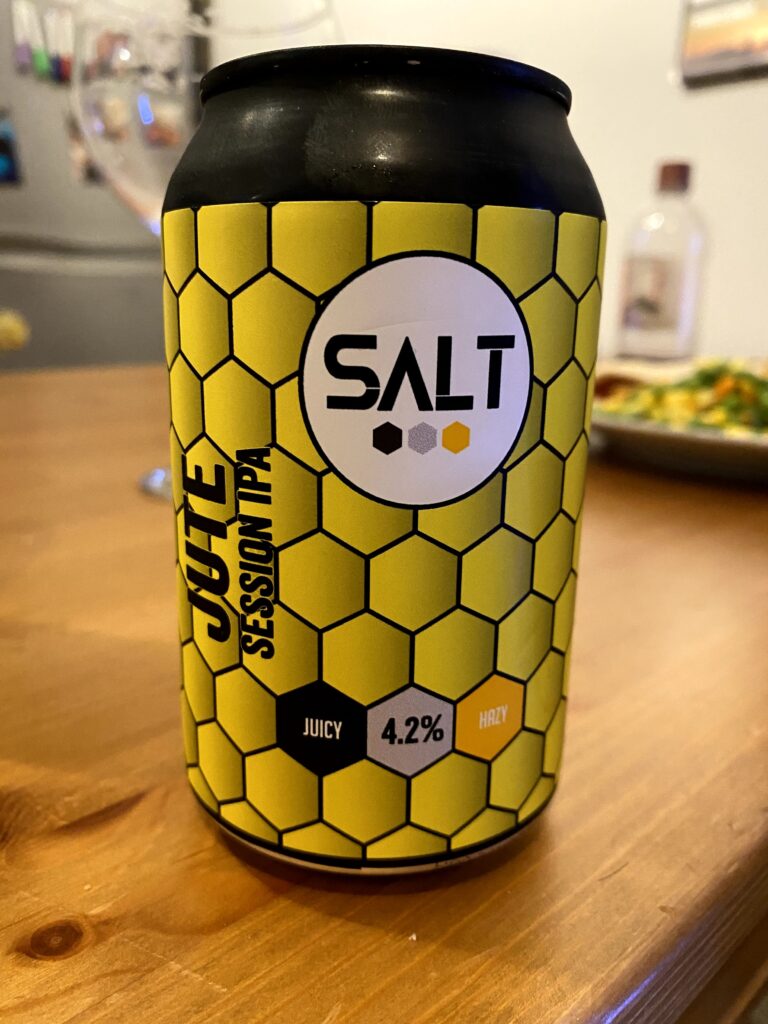 Jute is a session IPA from SALT, a micro-brewery in Saltaire, England. I also bought this one at Tesco. It's light and crisp and goes down very easy. I could definitely get through a few of these!
Stocking Filler Golden Ale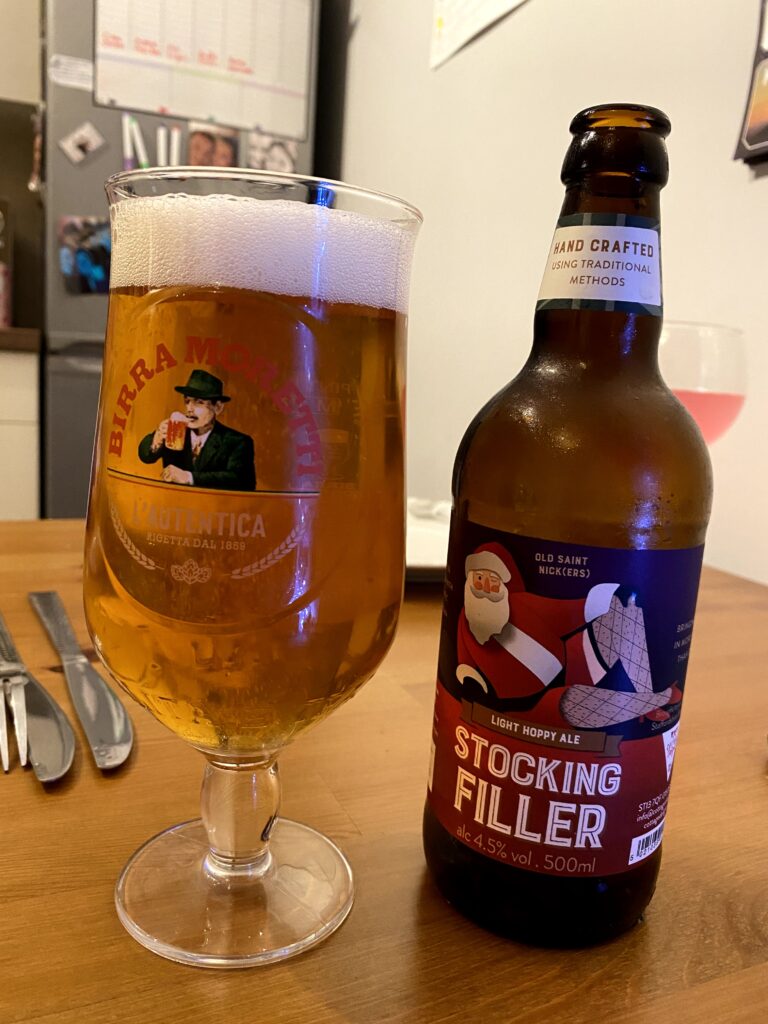 Stocking Filler is a golden ale from Cottage Delight and brewed by Staffordshire Brewery. It's a novelty beer that you're likely to only find at Christmas, if they even brew it again. But it's very average and I doubt I'll drink it again. Someone on Untappd described is as 'drinking a mouth full of cigarette ash', but I wouldn't be that harsh. Still, I won't be rushing out to try it again.
Beer Can Pale Lager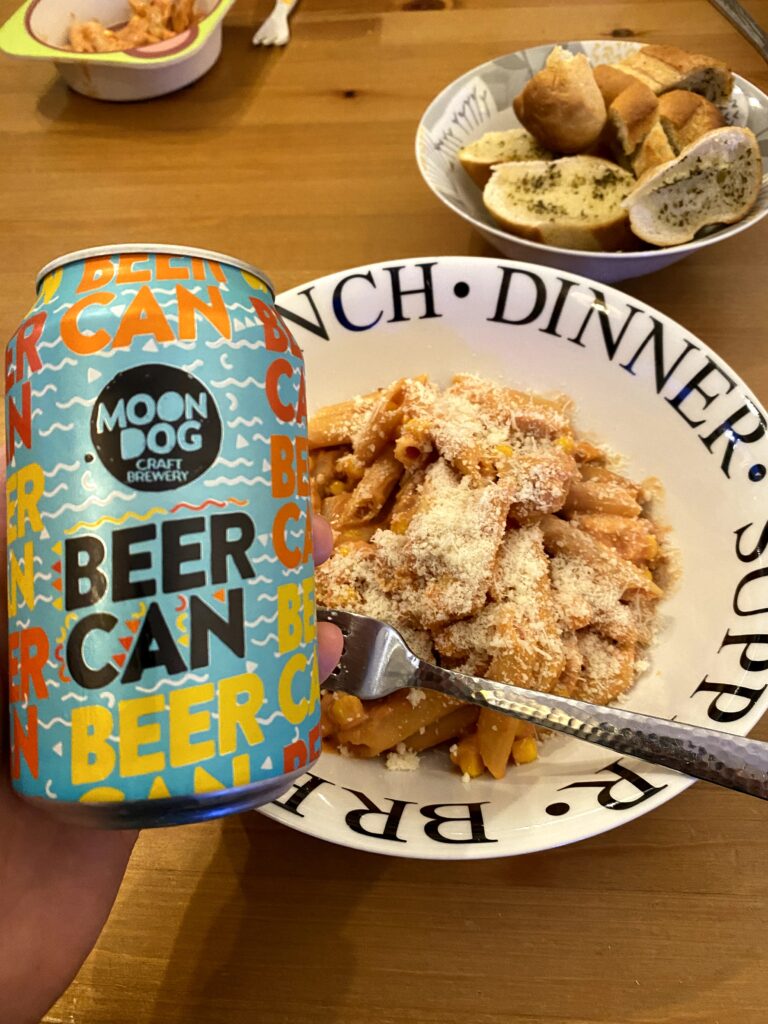 Beer Can is a pale lager from Moon Dog Craft Brewery in Abbotsford, Victoria, Australia. This was light, refreshing, and very drinkable. I drank this with some amazing pasta and made sure it was very cold. I think that coldness is the best way to enjoy the likes of IPA's. If you open them and allow them to sit for too long, then they can taste naff.
Faith Hazy Pale Ale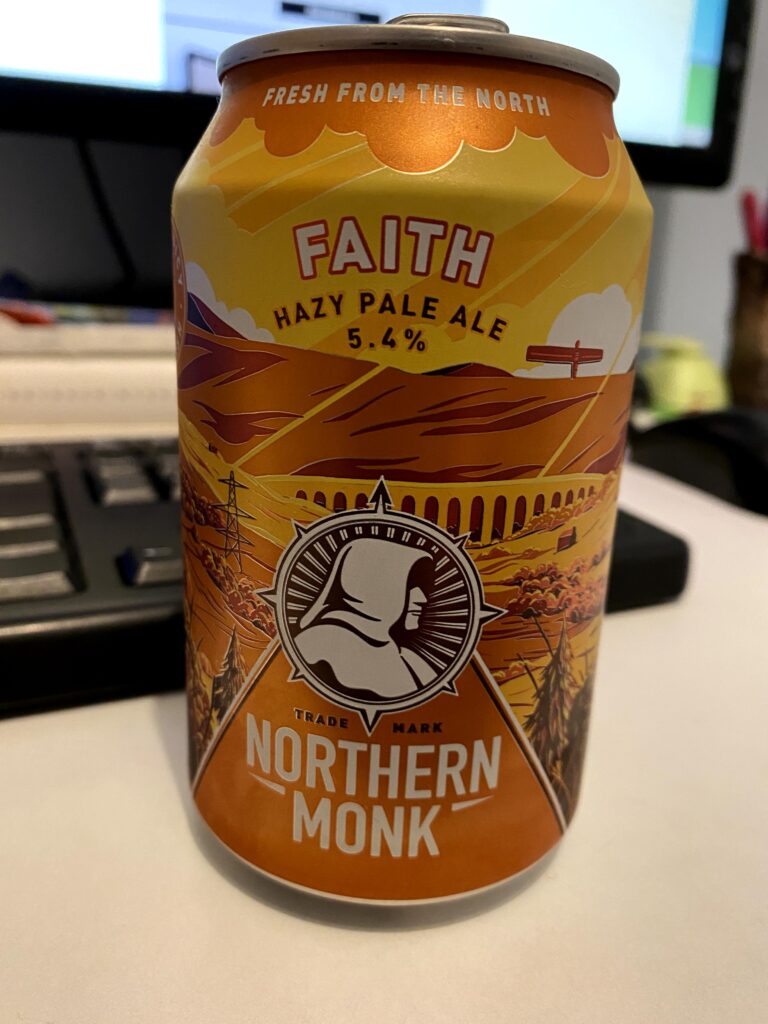 Brewed in Leeds, West Yorkshire, by Northern Monk, Faith is a pale ale that's very hoppy and features light fruit flavours. It was ok, but I feel like I have to give it another try to see if I really liked it or not.
Old Mate Pale Ale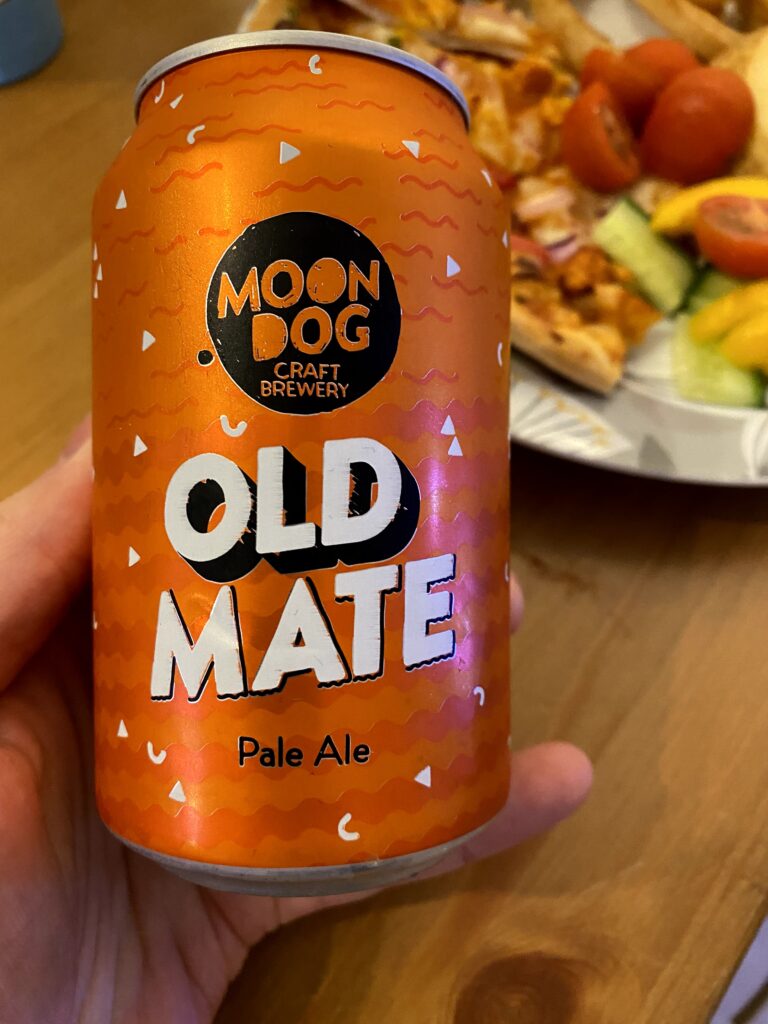 Another pale ale from Moon Dog Craft Brewery, Old Mate is a malty and citrusy pale ale with a clean taste. I gave it 3.50 out of 5 on Untappd.
The Heart Pale Ale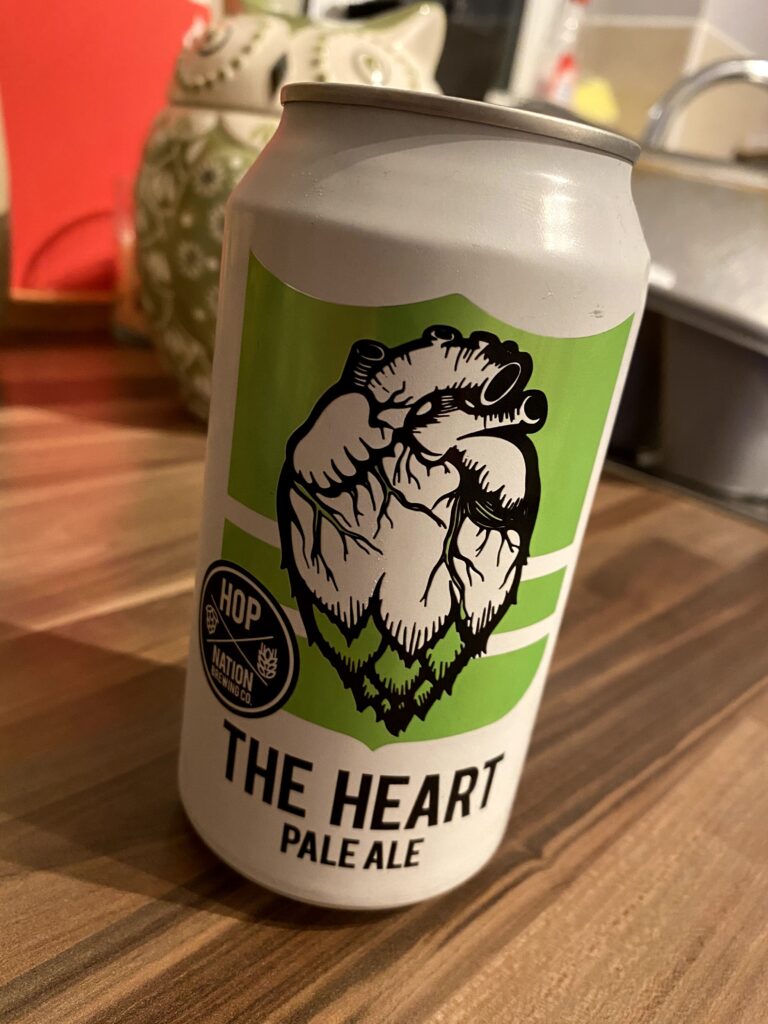 By the same brewery that made The Damned, this is an American pale ale. It's bang average and nothing special. It's just another APA. But it's pleasant enough to drink.
Plunged Orange Pale Ale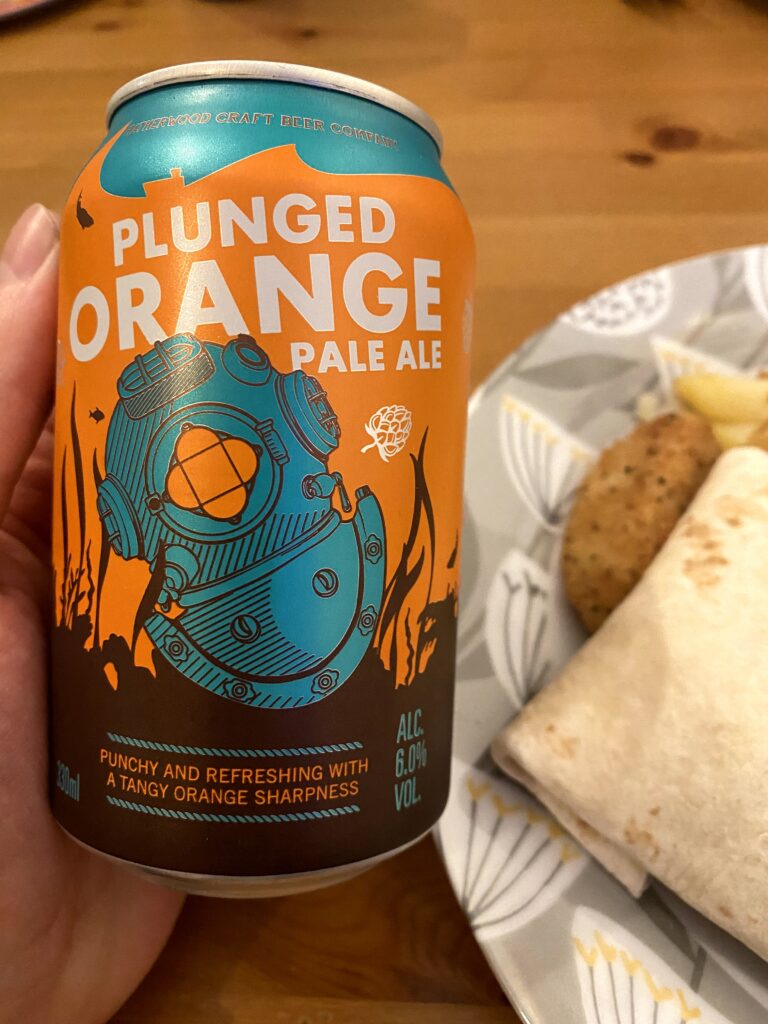 Another American pale ale, it's by the Hatherwood Craft Beer Company (which is really just a label from supermarket Lidl). As the name suggests, it's very orangey! I quite liked this one, so a solid four out of five for me.
Twisted Knots American IPA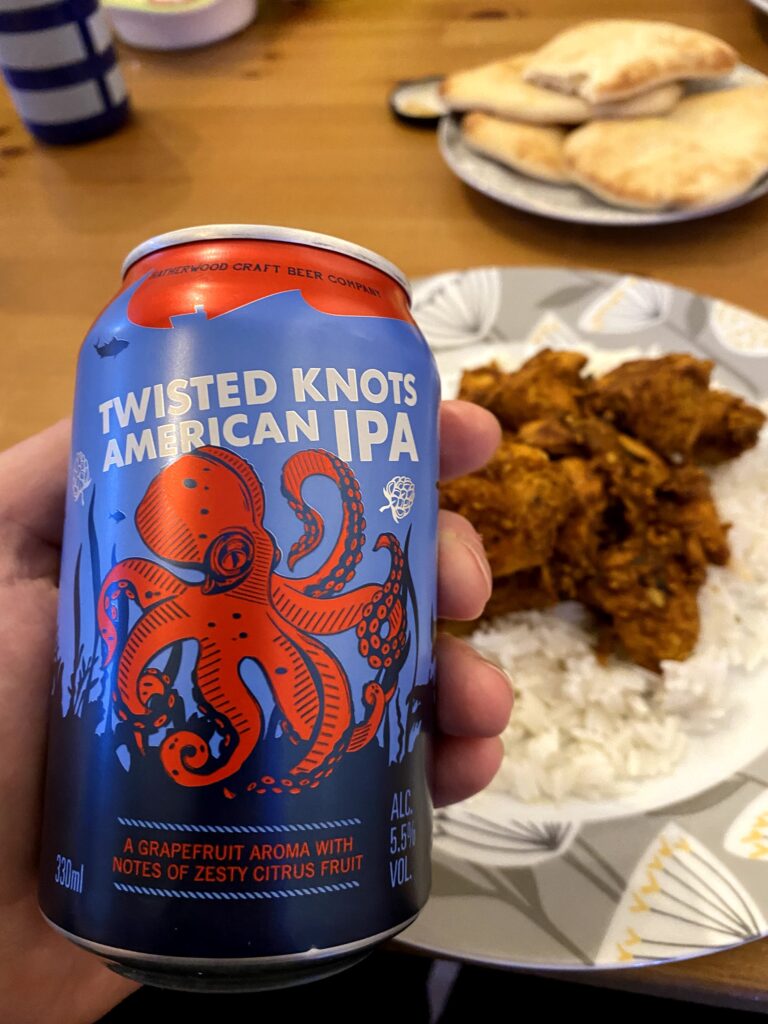 My final beer is another APA from the Hatherwood Craft Beer Company and purchased at Lidl. It had a bitter, malty and slightly nutty flavour to it that I really enjoyed. It also went down very well with our homemade curry!
I try to have a beer every few nights, and usually keep it to one per night. It's my little slice of enjoyment as this lockdown continues, so no doubt I'll be doing another post in the future.